Moroccan Tribe
A tribute to the Moroccan music and dance.
The opening night is a tribute to Moroccan artistic culture. The festival-goers will participate in a unique Master Class driven by the energy of Gnawas and trance inducing Arab vocals.
Musicians and performers: Fehd Benchemsi, DJ Kali G, Sonia Noor, Khalid Sansi & Groupe Gnaouas, Vandana Hart (We Speak Dance, Netflix)
Friday 21 June – 8-10 pm
With Emmanuelle Cueff, Saloua Hachami, Lamonte Goode & Samuel Nwokeka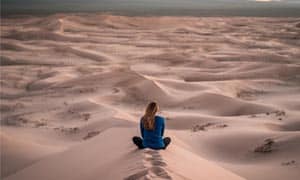 Sahara Sunrise
Sun Salutation and organic electro music.
This Master Class is a salutation between the yogi and the picturesque Marrakech sunrise. The accompanying musical experience invokes the sublime through an exquisite co-creation between electronic DJs and the more organic sounds of world music acoustics.
Musicians and performers: Blackfeet Orchestra, Manu Idhra, Souha
Saturday 22 June – 8-10 am
With Camila Harris, Andre Kunkel, Giulia Lops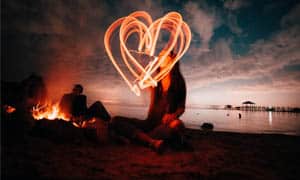 Open Heart
The unforgettable Open Heart Experience.
Taking place in the Royal hall of the Palais des Congres in Marrakech, this Master Class will open with an immersive video presentation portraying the heart and soul of Project Soar Morocco and Africa Yoga Project followed by a beautiful talk about Yoga and Arts in the African development. Then a perfect mix of yoga and Indian music designed to open the hearts will unite Festival-goers.
Conférenciers : Paige elenson (Africa Yoga Project), Maryam Montague (Project Soar), Meriem Berrada (MACAAL).
Musicians and performers: DJ Kali G, Manu Idhra, Moundir Zniber.
Saturday 22 June – 2 – 5 pm
With DevaJeet Kaur, Kenza Mekouar, Jérôme Boulenger
Palais des Congrès, Marrakech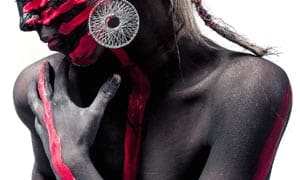 Back to the roots
The vibes of the African beats!
A more primordial and instinctual Master Class, this class is created to feel the Earth through the rhythm of tam-tams and the Festival fire ceremony. It's a time to be inspired and present with the tribal side of Africa while living through an experiential journey invoking the spirit of some of the greatest eras of human history.
Musicians and performers: Mbemba Diebate, Jo Kisila, Africa Bégué, Vandana Hart (We Speak Dance, Netflix), Lamonte Goode, Francesca Pietrosanti & Patrizio Piraino
Saturday 22 June – 8 – 11 pm
With Paige Elenson, Tarin Calmeyer, Catherine Njeri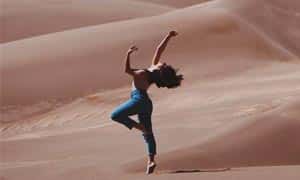 Rebirth
Festival Closing: slow motion and relaxing practice.
A Master Class full of sweetness and poetry will close the Festival. Flow through the relaxing sounds of gongs and hang drums for a meditative yoga practice while being carried by some of the most beautiful poems from Africa and the Arab world.
Musicians and performers : Dennis Lang, Moundir Zniber
Poète: Driss Alaoui Mdaghri
Sunday 23 June – 8 – 10 am
With Kenza Benmoussa, Dennis & Kathy Lang, DevaJeet Kaur
Friday 21st June – FESTIVAL OPENING
International Yoga Day Programmation – Open Doors Om Yoga Studio Marrakech at Mövenpick Hotel Marrakech
10am Hatha yoga
Teachers: Malika Zine
11.30am Aerial yoga
Teachers: Dalila el Hassar
1pm Yoga ayurveda
Teachers: Kenza Benmoussa
2.30pm Aerial restorative
Teachers: Valérie Ohnona
4.00pm Aerial yoga
Teachers: Dalila el Hassar
11am Teta Healing
Teachers: Meriem Lahlou
12.30pm Kundalini Yoga
Teachers: Johanna Berdugo
2.00pm Tantra Yoga
Teachers: Susan Maria Slaoui
3.30pm Yoga Nidra
Teachers: Aicha Azzaoui
5pm Yin yoga & Music
Teachers: Dennis & Kathy Lang
9.30am Kundalini yoga
Teachers: Sandrine Fleury
11am Acro Yoga
Teachers: Kamil & Gabe Scally
3pm Yoga dance
Teachers: Elodie et Céline
4.30pm Yoga for women
Teachers: Valérie Ohnona
9am SUP yoga & Meditation
Teachers: Jeneva Leonard
10.30am SUP yoga & Meditation
Teachers: Jeneva Leonard
Sunday 23rd June – Colorful closing day 
(Only for holders of the 3-day pass)
1.30 PM – 3 PM
Conference "How to harmonize your brain with your heart?", by Moundir Zniber.
3 PM – 4.30 PM
CYBER YOGA Workshop, by Master Teacher Lamonte Goode – 300 MAD.
4.30 PM – 5.30
DANCE THERAPY Workshop, by Saloua Hachami
5.30 – 6.30 PM
SOUND HEALING Workshop, by yogini Devajeet Kaur